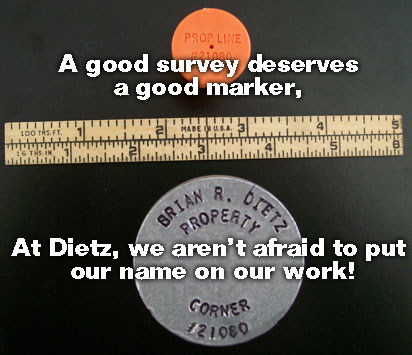 Dietz clearly performed the better survey for these reasons:
• They performed more research
• They found the missing marker
• They followed the intent of the deed
Judge Lawrence Daniels
We provide Surveying Servicing for Baltimore City, Baltimore County, Anne Arundel County, Carroll County, Howard County, Harford County
Boundary Survey (Lot Stakeout, Mark Property Corners)
FEMA Elevation Certificate/Flood Certifications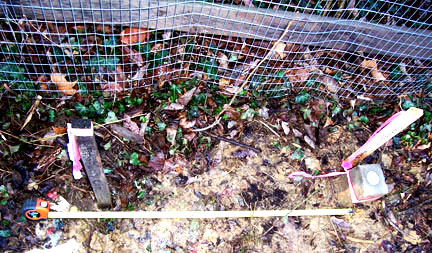 Not all property markers are correct, above is an example of one that was wrong by 4 feet! (until we corrected it)
Don't let this happen to you call
Dietz TODAY! 410-661-3160

Member of the Better Business Bureau and Parkville-Carney Business and Professional Association.
Member of the Maryland Society of Surveyors.
Chairman of the Howard County Chapter of the Maryland Society of Surveyors.